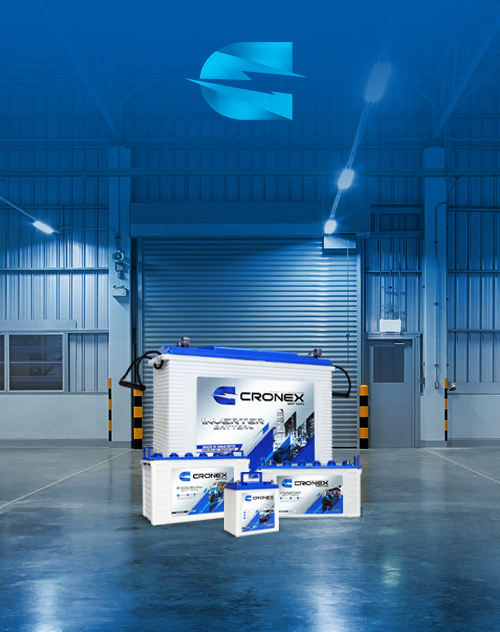 ABOUT OUR BRAND
We are largest independent battery manufacturer
Cronex is an international renowned Battery Brand that represents quality and satisfaction since 1982. Founded in Aligarh, U.P.
We Are Bring Quality Services
We have FORTY ONE years of great experience of industries
60154
Battery Sold In
Last 5 Years
224
Great Experienced
Team Member
687
Distributors In Worldwide


Our Mission
Provide A Comprehensive, One Stop Solution & Become Benchmark In The Industry.
Our Vision
Revolutionize our energy mix & take responsibility to ensure a sustainable future. Prakash Batteries Vision is to build a strong, reliable, quality driven and affordable product line, emphasizing environment friendly products to keep our planet green.

Our History
Prakash Battery Udyog is a Leading Manufacturer, Exporter and Supplier of Lead Acid Batteries, with the largest scale in Indian battery industry, established in 1982, located in Aligarh, Uttar Pradesh, INDIA. With more than 41 years Industrial Experience company has now been engaged in more than 200 different battery models in its portfolio.